Location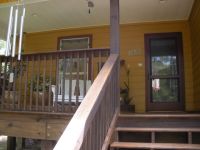 This is a professional office set in a serene residential area close to the Choctowhatcheee Bay in Santa Rosa Beach, FL
This peaceful setting is just a short drive from Watercolor, Seaside and Seagrove Beach! Only 15 minutes south of Freeport.
Location: 140 Wild Blueberry Way Santa Rosa Beach, FL 1 mile north of Hwy. 98, directly north of Grayton Beach, FL.
Take Co. Rd. 283 north of Hwy. 98, turn right for 1 mile on East Pt. Washington Rd. Take a left on Cabbage Rose Lane and a right on Wild Blueberry Way.
APPOINTMENT ONLY
Office 850-231-9131
Cell 850-832-6923