Self Treatment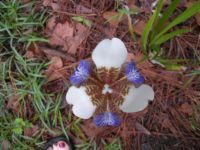 When you stretch you're not just stretching muscles alone. Muscles cannot be separated from the fascial tissue. By getting into a comfortable stretching position and without using force, the fascia, which surrounds and infuses muscles will go through a transition phase to where it becomes fluid. This allows more mobility in the muscles. In order for this to happen, a position must be sustained for 5 minutes. Around 120 seconds, you may feel a softening, allowing you to extend a little further into the stretch. While waiting to get to the next barrier, deeper releases can be reached. The time period is essential for optimal benefits. Try it yourself to experience movement that feels freer and easier!
Come join my Stretch Therapy class on Fridays @ 10:30 a.m. at The Savage Project 17635 US 331 Freeport, FL
Stretching Guide Books:
Comprehensive Myofascial Self Treatment by Joyce Patterson, P.T.
Myofascial Stretching A Guide To Self Treatment by Jill Stedronsky Morton, MS, OTR & Brenda Pardy, OTR
For supplements and organic products, check out www.iherb.com Enter code JAN448 for a special offer on your first order.
Ask about Group Unwinding Sessions.
For a variety of fitness classes check out Fit Your Way in Santa Rosa Beach www.fyw30a.com
A freer body ~ A freer mind